At Fairmont Kitchen Center, we understand how important your home is to you and your family, which is why we offer high-end bathroom remodel and kitchen remodel services to help give you the perfect space for your needs. We offer custom woodworking and custom cabinets. Interested in improving the look, function and comfort of your home through custom kitchen or bathroom remodeling services? Turn to our team to get started. We service Fairmont, Bridgeport, Morgantown, Clarksburg, Elkins and the surrounding areas.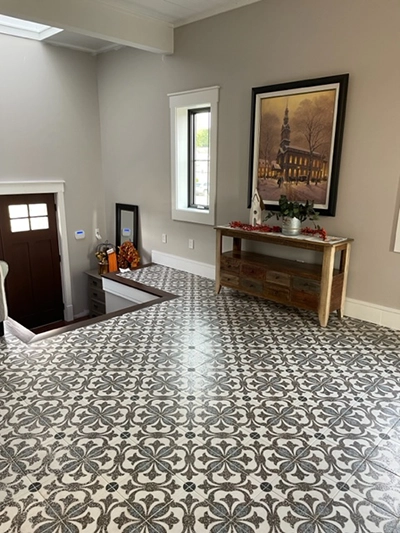 Cabinetry
Fairmont Kitchen Center is proud to offer excellent custom cabinetry for all price points from many manufacturers.
Professional Design
Fairmont Kitchen Center offers professional design services for kitchens, bathrooms, closets, libraries, home offices, bars, and more!
Showroom
Visit our showroom to view countertops, backsplashes, flooring, sinks, hardware, and lighting. We also offer assistance with appliances!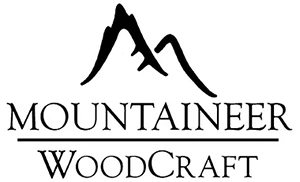 The kitchen is known as the heart of any home, as it provides a comforting space for family and friends to gather for entertainment, cooking, and conversations. By fixing up an outdated kitchen or bathroom design, you not only improve the overall value of your home but enhancing the general environment and atmosphere of your property for all to enjoy.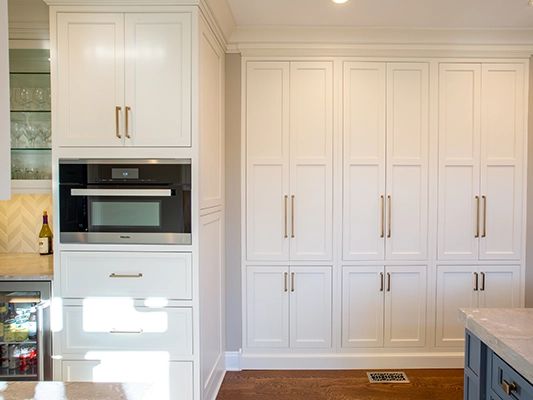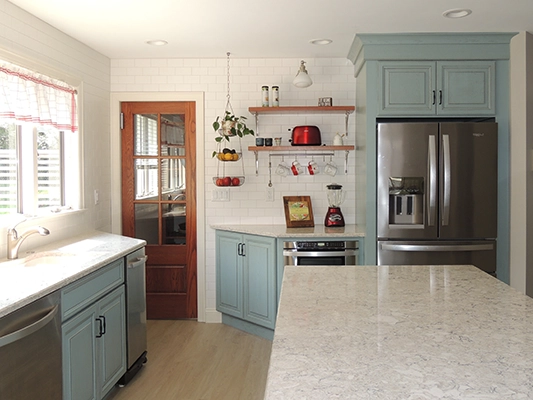 Providing Top-Quality Services
Fairmont Kitchen Center has provided high-quality remodeling and custom cabinetry services for over 45 years. With our many years of experience, we have accumulated a great deal of knowledge and skills that we use to offer top-quality results for every remodeling project we undertake. From start to finish, our team does its best to offer the greatest design for a truly beautiful outcome.
Choosing the Perfect Design

As two of the most important rooms in any home, your kitchen and bathroom designs should focus on maintaining a balance of functionality and style. When done right, these rooms can each promote their own sense of comfort and beauty for the rest of the home. With our many years of experience, we can help to find the perfect style for your unique home design.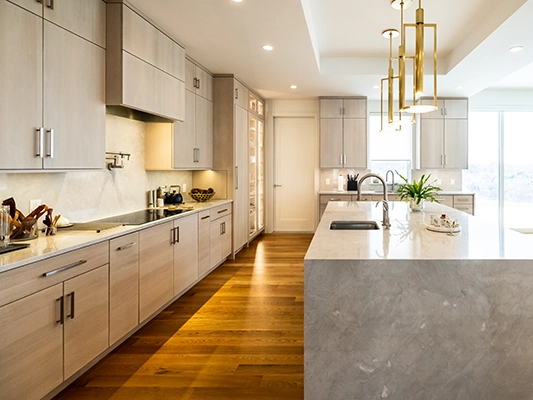 Are you ready to improve the look and value of your home with a custom kitchen or bathroom remodeling service from our team? If so, give our professionals a call today at 304-933-5662, or send us an email with any questions or concerns that you may have about your upcoming project at info@fairmontkitchencenter.com. We look forward to serving you.